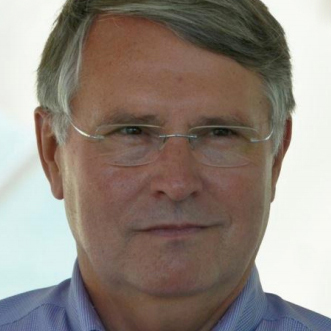 Sea Cadet Scholarship Foundation Board Member
Harry T. Harsch
Captain Harry Harsch was born in New Westminster, British Columbia in August 1957. His first naval affiliation was in 1970 when he joined the Royal Canadian Sea Cadets at RCSCC Columbia in Aldergrove, where he achieved the rank of Chief Petty Officer. In 1974 and 1975 he also served as a gunner with the 15th Field Regiment, Royal Canadian Artillery, a Vancouver militia unit. He joined the Canadian Navy as an officer-cadet in January 1976.
As a junior officer Captain Harsch served at sea on board HMC Ships Restigouche, Kootenay, Thunder and Saskatchewan. Ashore he was the Flag Lieutenant to the Commander Maritime Forces Pacific, attended the Combat Officers' course in Halifax and, on promotion to lieutenant-commander in 1987, was posted to VENTURE, the Naval Officers' Training Center as Chief Standards Officer during which time he concurrently served as an Honorary Aide de Camp to the Lieutenant-Governor of British Columbia. From May 1989 until July 1991 he commanded the Esquimalt-based minesweeper HMCS Cowichan, followed by a tour at National Defence Headquarters in Ottawa as the section head for naval other-ranks careers. In 1993 he attended the Canadian Forces Command and Staff College in Toronto before being appointed Executive Officer of the Halifax-based destroyer HMCS Iroquois.
He was promoted commander in June 1997 as he commenced a three-year joint tour with the Canadian Army's 1st Canadian Division Headquarters in Kingston, Ontario. He returned to Ottawa in June 2000 to attend the University of Ottawa, followed by an appointment to National Defence Headquarters as the Executive Assistant to the Deputy Chief of the Defence Staff. From January 2002 until August 2003 Captain Harsch commanded the Halifax-based frigate HMCS Fredericton, during which time the ship was deployed for six-months to the Arabian Gulf as part of Op Apollo, Canada's contribution to the international campaign against terrorism. In October 2003 he returned to Ottawa to assume the duties of Director Military Careers (Navy) at National Defence Headquarters.
He was promoted to captain in June 2004 and shortly afterwards became the Maritime Staff Chief of Staff in Ottawa. Captain Harsch commanded the Halifax-based destroyer HMCS Athabaskan from July 2006 until a posting abroad in August 2007 to NATO's Maritime Component Command Headquarters in Northwood, United Kingdom. In July 2009 he assumed the duties as Naval Adviser at the Canadian Defence Liaison Staff in London where he was cross-accredited as the Canadian Defence Attaché to Denmark. In 2011 he was elected Doyen of the London-based Naval Attaché Association.
Captain Harsch retired from the Royal Canadian Navy in October 2012. He presently works with the Canadian Corps of Commissionaires as Chief of Staff at the National Office in Ottawa. He holds a bachelor's degree in political science from the University of Ottawa (magna cum laude) and is a 1994 graduate of the Canadian Forces Command and Staff College in Toronto. He was appointed an Officer in the Order of Military Merit in October 2007.
Captain Harsch is the Chairman of the Royal Canadian Sea Cadet Education Foundation and is a long-standing Trustee with the Canadian Naval Memorial Trust.